Users of SurveyPocket's offline app rejoice! You can officially change the theme and skin of your offline field research tool. Many of you wanted the ability to match the survey theme to match your organization's style guide. And now you can do it!
Before you get started, make sure to download the latest app update and follow the instructions below.
How can I change the theme of the offline app?
To change the offline theme on the app, go to

Edit » Mobile.

Click on

Device Name » Theme

in the QuestionPro App Device Registration tab.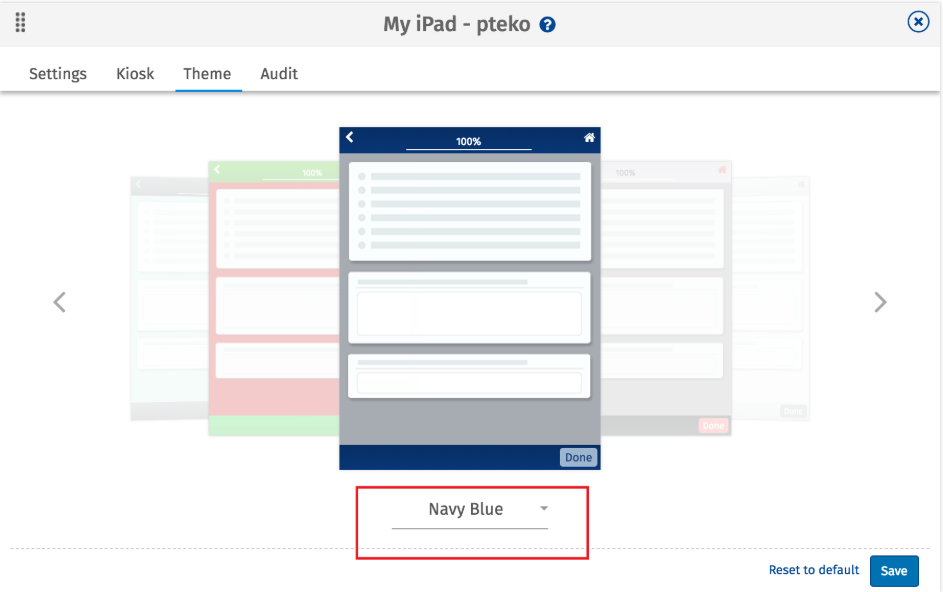 You can scroll through the 8 predefined color theme and select a color that best suits your brand identity.
Can I create a custom theme?
Yes, you can create a custom theme. There are 8 predefined themes, but, the 9th selection in the drop-down list is where you can add a custom theme. Please note that in this option, you can change the Background, Header, Footer, Button. Customizing the font color is not possible.
I have customized the theme for my survey but don't see it in the app.
Custom themes are supported from the following app version onward.
Android: 9.5 and above.

iOS: 4.7 and above.
Please make sure to update your app to the latest version from the app/play store.