Data is only valuable when it is relevant and applicable to the person reviewing it. When it comes to implementing a successful employee engagement program, tracking the results requires multi-level management buy-in and long-term advocacy from the groups who must review the results. If the department or regional sales manager cannot easily see data that apply to their particular team, then they will have no problem telling you this isn't valuable and that it won't help them build and retain better work teams in their future.
SurveyAnalytics' Workforce dashboard filter will allow Workforce administrators and various team managers to filter and review particular questions from the 360 survey. This will give the head administrator the ability to deliver data that is most relevant to the right folks that can benefit and use it for important team and executive decisions.
The Dashboard Filter offers real-time filtered data from the results collected from the employees. This data is based on the criteria selected by the Workforce administrator. The administrator will be those assigned to Workforce account which may include human resource managers, team or department managers, executives, internal market research analysts, and or outside consultants.
Administrators can use the dashboard filter tool on Workforce's analytics tab to filter the data based on Employee Fields and/or Questions. After the filters have been applied, you may choose to download the filtered data after the selection has been made.
To set this up, log in to your Workforce portal, select the project name, and then go to Analytics >> Filters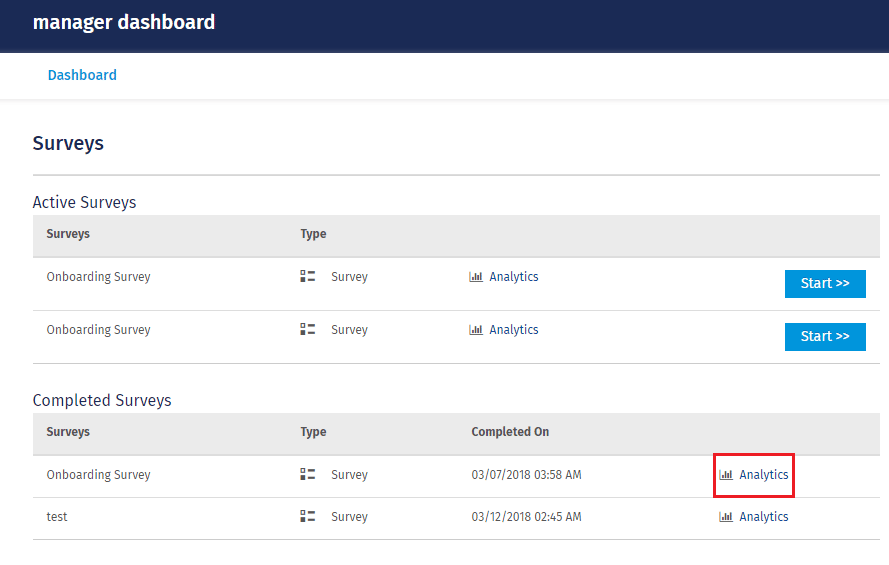 'Filters' will open a box of options for the administrator to select.
Under 'Employee Fields' you can select Role, Team, Location, Type, etc.
Under 'Questions' you can select the questions added in the survey.
These selections chosen will then be applied to the real-time workforce dashboard and can be downloaded for external delivery.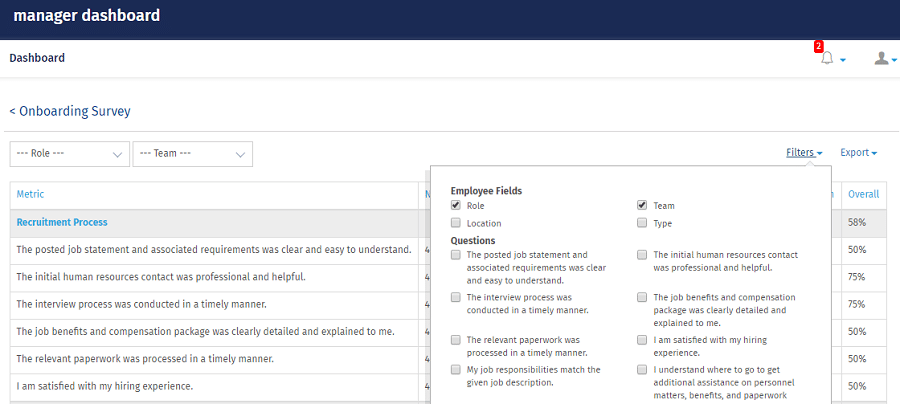 For more information on our employee engagement program, visit
Workforce
on our site and
contact us here
and we can walk you through best practices and tips to get your organization started today.