For any brand, across any industry, a logo is more than just a graphic – it is the symbol of the organization that plays a critical role in brand recall and messaging.
We at SurveyAnalyticsunderstand the significance of this consistent brand messaging, and this includes creating and sending surveys that are customized with the survey creator's brand logo. After all, customer and consumer outreach efforts using surveys play an important role in informing respondents that your brand cares about their opinion and feedback.
An effective way to brand a

survey

is to embed an organization's logo in it, which will unmistakably communicate to the respondents that a specific organization is conducting the survey.
Steps to add a logo to a survey:
Step 1: Go to Edit >> Workspace
An "Add Logo" button will appear. Click on it.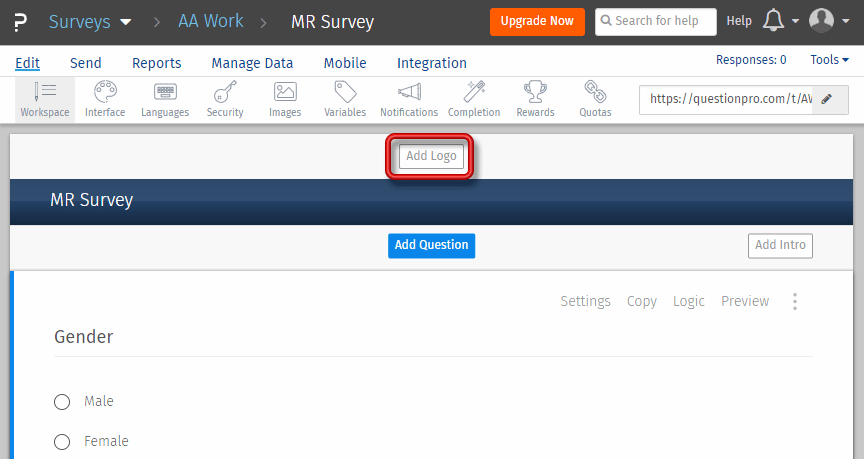 Step 2: On clicking "Add Logo", a popup will open. Upload or drag and drop the logo/image file.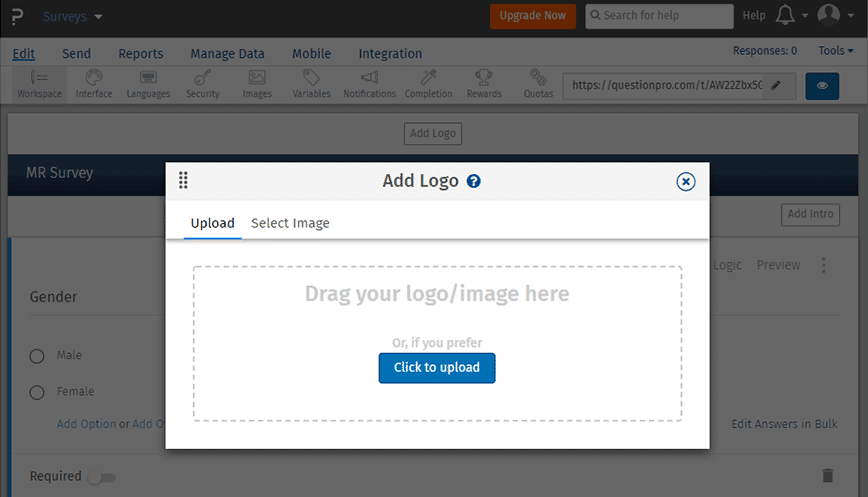 Step 3: After uploading the image, it will appear on the survey and is usually center-aligned.



How to edit or remove this image?
Once the logo/image is inserted into the survey, it can be edited or removed. This can be done by clicking on the drop-down which will provide options to change the alignment or remove the image.